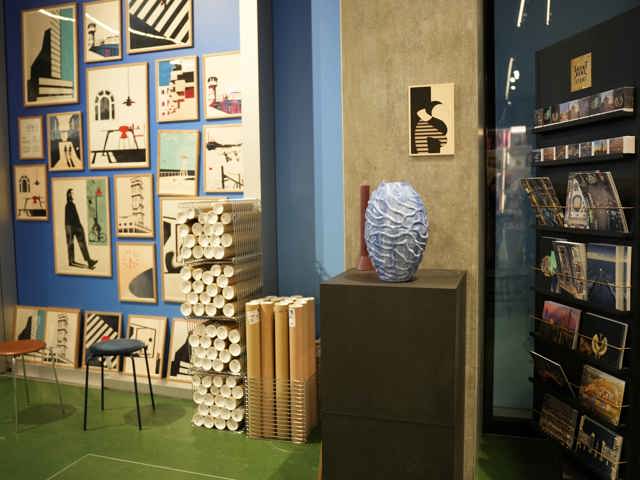 DAC Design Shop is a must-visit design and architecture destination in Copenhagen.
Explore the shop's hand-picked selection of Danish Design products, ranging from jewelry, watches and fashion to books, prints and design for kids. DAC Design Shop is a great place to find cool gifts for yourself or a loved one.
Take the escalator down to level -2, below the harbor water level, and dive into the contemporary Danish design scene. The shop spotlights the latest trends in design and architecture, and introduces some of Denmark's most promising up-and-coming designers.
DAC Design Shop often features pop-up shops for distinguished brands and exclusive, limited-edition products. We love design from around the world, but Danish Design holds a special place in our hearts.
Everything in the shop is specially selected for its sustainable or innovative profile. Product range and decor blend to provide a holistic and varied design presentation, guaranteeing a fresh experience with every visit.
DAC Design Shop is part of Danish Architecture Center. A visit to the shop is also an encounter with the distinctive BLOX architecture, with its quadratic blocks, industrial atmosphere and international perspective.
Admission to the shop is free and does not require a ticket to DAC.