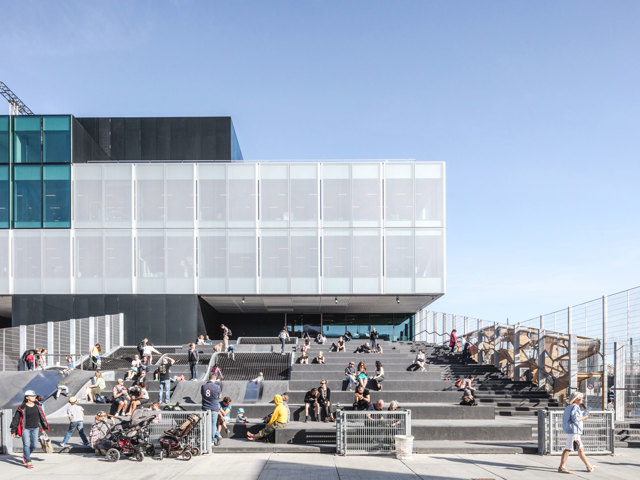 The playground at BLOX consists of a hill (stairs) with ledges, rooms, nets and jumping fields, which is publicly accessible all year round.
Next to the playground there is a ball cage and a vertical climbing frame. Both parts are open to the public after 17, but only in the summer.
Under the hill, there is a room with swings, a sandbox and playhouses, which is not publicly accessible, but is only open to Copenhagen Municipality's daycare centers, which use the playground during the day.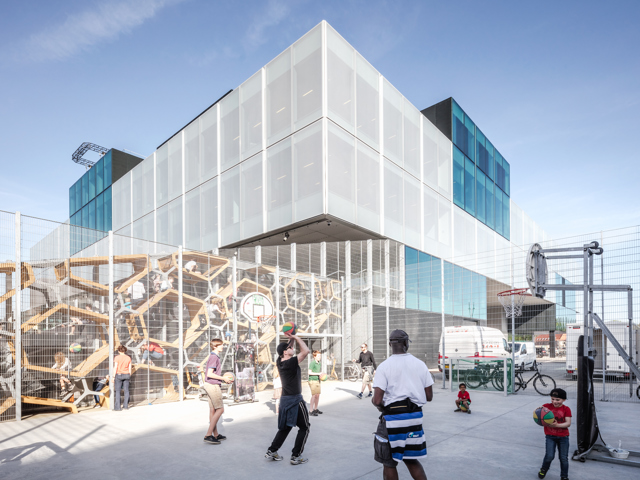 Opening hours
The playground at BLOX is open to the public.
Summer (1 April - 30 September)
8 – 22: The hill (stairs area)
17 – 22: Climbing frame and playing field
Winter (1 October - 31 March)
8 – 17: The hill (stairs area) is open, but not the climbing frame/playing field
DAC Slide!
Do you dare to try Copenhagen's fastest and wildest art installation? Challenge your senses with a 40 meter long vertical slide. Try the DAC Slide! It requires a ticket to the Danish Architecture Center.
Try DAC Slide!